Well, although I got all my silk dyeing supplies together, that project got put on hold. The person helping me with that is out of town at the moment... but not to worry, I've used the time for the purses instead.
I've done a few finger loop braids for the drawstrings and suspension loops. My favorite so far is this one: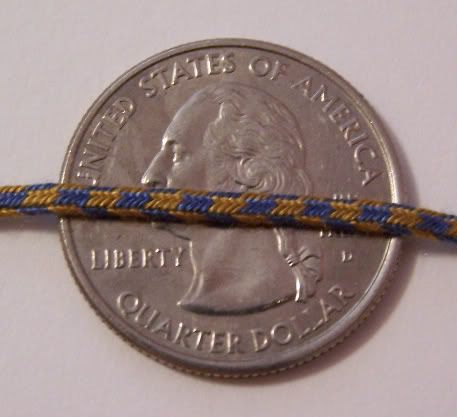 A Lace Piol (Tak v bowes.. #14)
I couldn't find my ruler, so I just used a quarter and .50€ piece for reference (they're about the same size). Because I used Kreinik silk for the embroidery of my three in-progress purses, I wanted to use it for all the detail work as well (for consistency's sake). I pulled apart the individual strands.. it took me about 8 hours to get a decent length. Definitely the finest and most time-consuming braid I've done.
The other thing I did was prepare the embroidered panels for being side-stitched; I put the lining in, and basted everything together to keep it from moving around during the final process.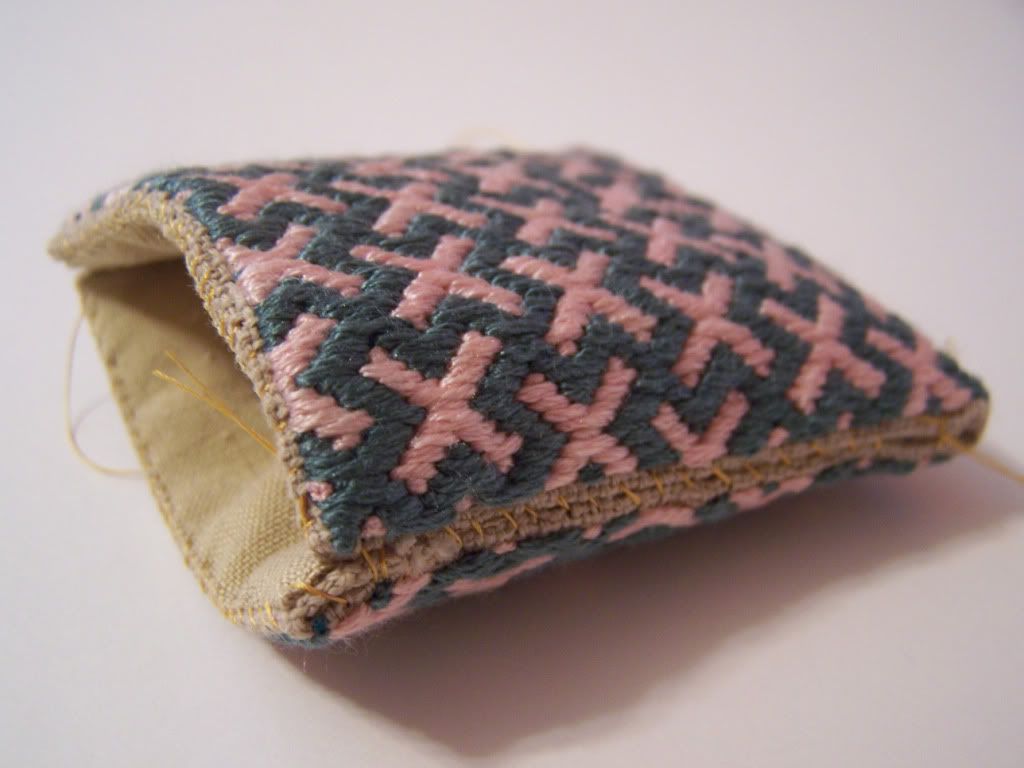 In the last one, what I decided to do was put the suspension loop through the edge. It'll get run over by the side-stitching to be extra-secure.
Soon (hopefully Monday, but I don't want to make any promises) I'll write a post on the side-stitching process. While I was in Prague I used the two-person method, but there's an equally awkward way to finish it with only two hands.